Some of the patchwork of the urban environment, made on walks around Sunderland, South Shields, and Newcastle upon Tyne.


Meanwhile back at the ranch I have spent several long but enjoyable days planning and making the artist's book for my Burgers & B52s series.
This turned out to be my largest handmade book at 12" x 9", and it contains forty-one 8" x 6" black and white images made during the Sunderland Airshow. It's a fold and glue construction of 27 pages, with the silhouette of a B52 bomber sculpted into the surface of the front cover. The book is housed in a modified box, discarded from one of the toy machine guns that are ubiquitous at the Airshow.
I was keen that the first experience of the book be a little confusing, and related to the childhood experience of receiving a new toy. Removing the book from its box and then from the cotton bag inside, is part of this. But wrappings can be deceptive, and you don't always find what you expect beneath all the layers.
Many of the pictures in the book highlight the contradictions of the Airshow weekend, such as the military recruitment stands ringing the families playing on the beach. The infamous shape of the B52 on the cover could also easily be dismissed, but for the fact that for decades this aircraft has violently projected American power across the world, and has carried out innumerable murderous "carpet bombing" missions, dropping tens of millions of tonnes of bombs and chemical weapons. This symbol serves as the first of many dichotomies, and leads directly into the main part of the work.
This is perhaps my most self-indulgent book as it was expensive and relatively time consuming to make, but this project is an important personal milestone in my own photographic journey.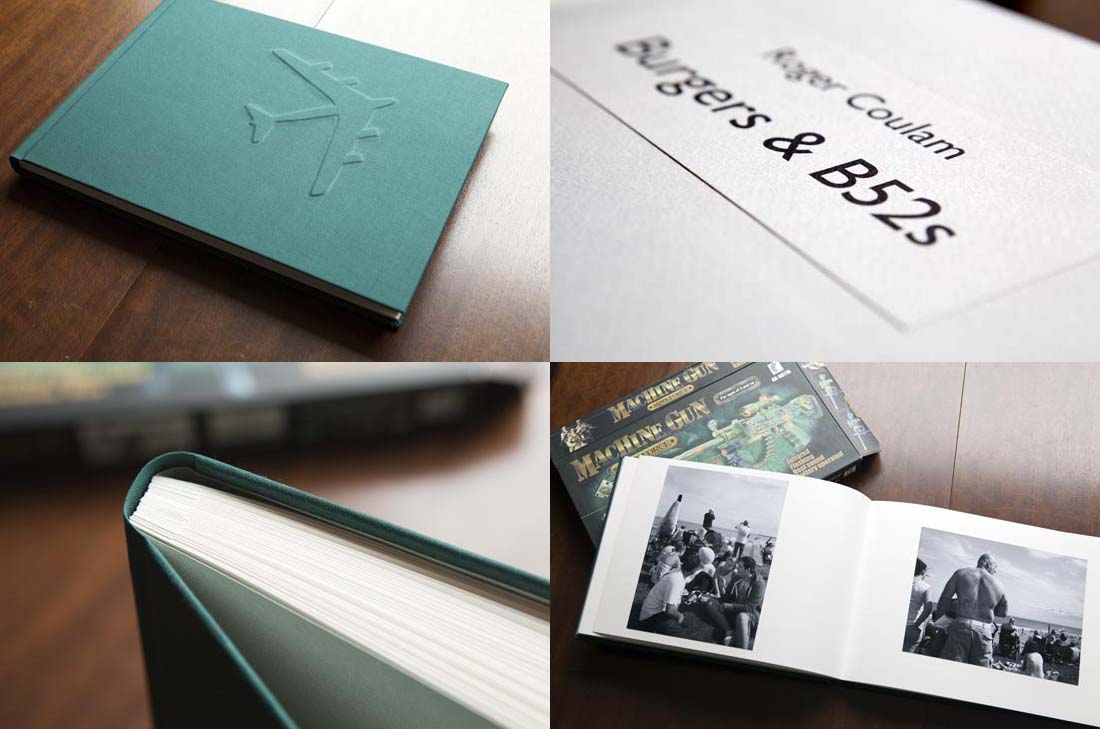 If you enjoyed this post or others on the Dark Matters blog, please help and "pay it forward" and send it to a friend. And don't forget to visit me at http://www.rogercoulam.com
Your thoughts and comments are very important.