As am waiting for the inspiration that summer brings, and have been trying to make pictures regularly. That has proved difficult at times, and sometimes I have to make myself pick up my bag and go, and just wander, and see what life puts in front of me.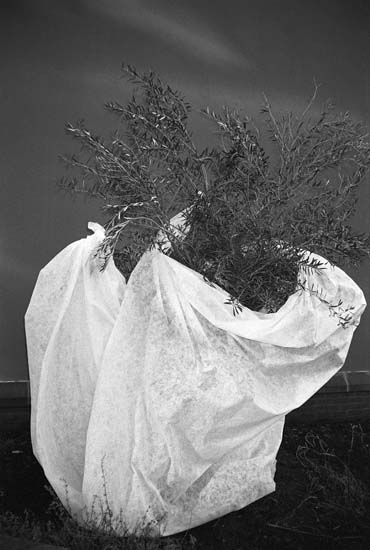 I find it difficult to walk past anything that has been wrapped, and this olive tree in Newcastle University was no exception.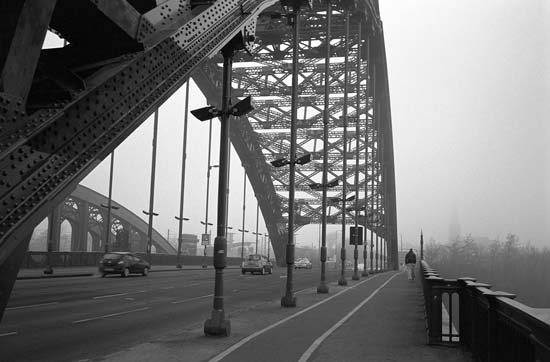 The lone figure has become a motif in my work, so a misty morning on Wearside proved ideal.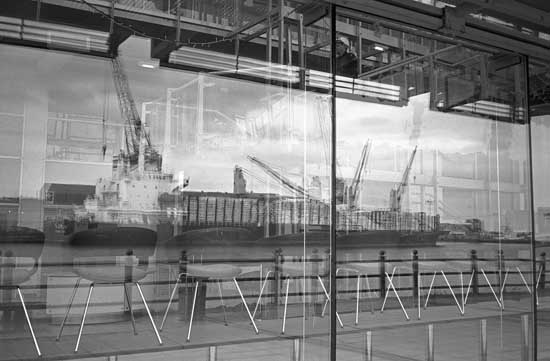 A confusion of outdoor and indoor space found on the banks of the River Wear..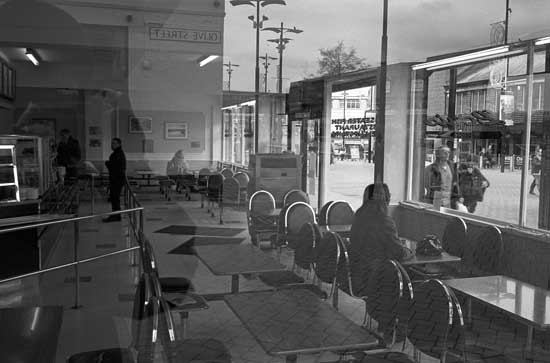 ..and again in the centre of Sunderland.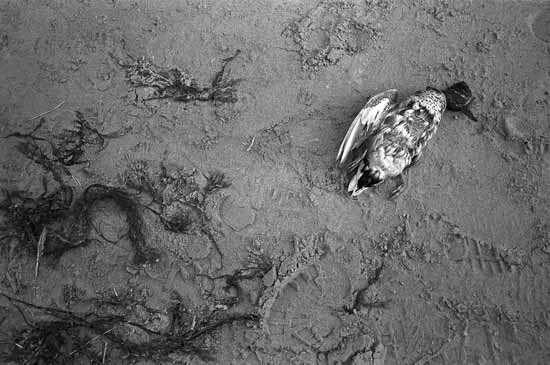 This reminded me of the pictures of ducks taking flight that were common place on the tea-cups and dinner plates of my youth, except this was one of many dead birds washed up on the beach during the freezing easterly storms of March and April.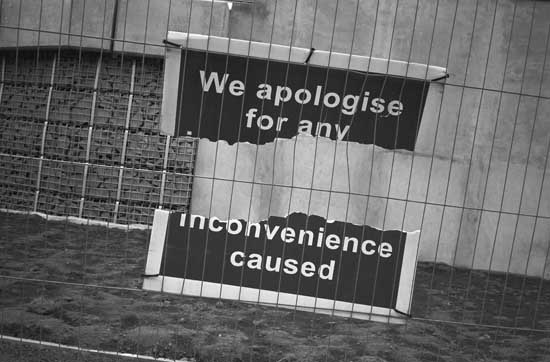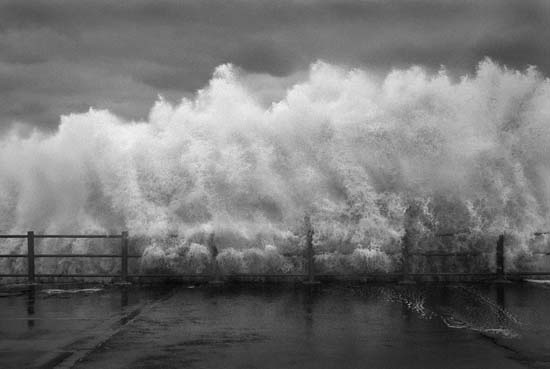 When a wave slams into a sea-wall, there's always a point at which you wonder whether the wave is going to keep coming and soak you, or whether it will break upwards and away from you. With hindsight this was not one of the latter, and was not the best time to be using a 50mm lens.
If you enjoyed this post or others on the Dark Matters blog, please help and send it to a friend. And don't forget to visit here
Your thoughts and comments are very important.