Jul 17, 2015 - LUMINIS - The Mind's Eye
The Mind's Eye: Our human ability to visualise, imagine and to "see" with the mind; then to create pictures that affect us profoundly.
I am pleased to showing eight works in the second large scale exhibition by the nine photographic image makers from the Luminis collective, who are bringing their own diverse styles and approaches to the Queen's Hall in Hexham.
In this digital age where the emphasis is on the quick and easy creation of images, the refreshing emphasis of the Luminis group is on the creation of finely crafted photographic prints. These prints are presented as the natural outlet and the ultimate expression of each photographer's creative vision.
Luminis - "The Mind's Eye ". Saturday 12 September - Saturday 17 October.  Free Admission
Queen's Hall Arts Centre, Beaumont Street, Hexham, Northumberland, NE46 3LS. T: 01434 652477. Facebook
May 17, 2015 - Talks in September
I am pleased to have been invited to speak at Stokesley Photographic Society in North Yorkshire on 10 September 2015, and to Morton Photographic Society in Carlisle on 23 September 2015. Most clubs and societies welcome non-members so please contact them via their websites if you want to come along. 
Apr 24, 2015 - Honesty - Towards Twilight
Roger was presented with the 8th Annual International Color Awards Nominee title for his image "Honesty - Towards Twilight" in the category of Abstract, at a prestigious Nomination & Winners Photoshow webcast Saturday, April 18, 2015.
The live online gala was attended by over 8,000 photography fans around the globe who logged on to watch the climax of the industry's most important event for color photography.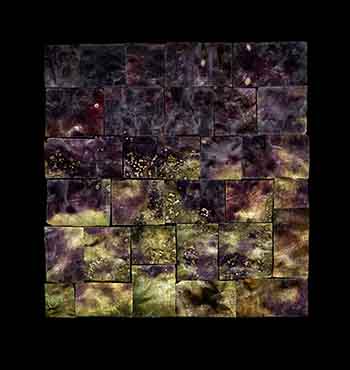 Oct 23, 2014 - Two Oldies
I am pleased to be a two time nominee in the professional fine art category of the 2014 Black and White Spider Awards
The images are "Night Light", which shows Roker Pier in Sunderland under storm conditions, and "Human Tide", which was made outside St.James' Park in Newcastle upon Tyne.

Jun 18, 2014 - An Interview on Shutter Hub
Recently I was interviewed by Shutter Hub, and talked about my latest work, and how I reached this point.
Apr 24, 2014 - Shutter Hub Award
I am delighted that my portfolio of prints from a "A Grain of Sand " won the "Shutter Hub" award at the 2014 Format Photography Festival in Derby. The judge for this was Brian Griffin so I am very flattered.
The award is featured here
Apr 9, 2014 - Review
It's not very often that anyone takes the time for a considered review of a lecture I have given, so thanks to Durham Photographic Society for THIS one. It was a pleasure to visit and talk to more than a hundred people.
Apr 2, 2014 - Photoworks Showcase
Images from my latest collections of camera less work are featured on Photoworks website. I hope you find the time to take a look
Mar 23, 2014 - Blast (Where the Earth Bleeds)
Blast (Where the Earth Bleeds) is a new collection of images made between 2008 and 2014 at Blast Beach in County Durham. You can read about this work over at the Dark Matters blog.